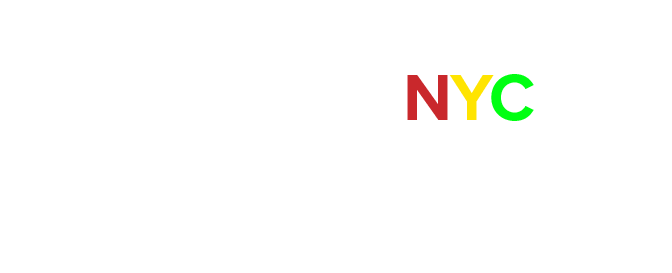 Global Real Estate Summit 2017 was a huge success! We look forward to seeing you next year!

The Sky's the Limit When Dealing in the Global Marketplace
Ambitious successful Real Estate Professionals will learn to:
Adopt a proactive global mindset and see opportunities in every direction
Leverage connections to increase cross-border business
Add value and be the trusted advisor to foreign buyers and sellers
Capture a piece of the global pie: April 2016 and March 2017, foreign buyers and recent immigrants purchased $153.0 billion of residential property, a 49 percent jump from 2016 ($102.6 billion). Overall, 284,455 U.S. properties were bought by foreign buyers (up 32 percent from 2016), and purchases accounted for 10 percent of the dollar volume of existing-home sales (8 percent in 2016).
Speakers include Top Brokers, Investors, Legal and Technology Experts, and Government Officials addressing the issues impacting the global real estate market. Developers will present updates on residential and commercial projects in the U.S. and abroad, highlighting the unique opportunities for brokers to engage sellers, buyers and investors.
Mission Statement: Building bridges, crossing borders to expand real estate markets.
"Across New York State from the tip of Long Island to the Big Apple to the Canadian border, the Empire State's real estate market benefits from residential and commercial transactions made by buyers and sellers who hail from all points on the globe,"
Dawn M. Carpenter CPM® - NYSAR President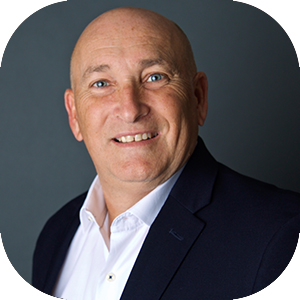 Ron Molcho
Broker/Owner, American Homes Group
Ron Molcho was born in Israel and moved to the United States at age 4. He holds dual citizenship and returned to Israel in 1982 where he attended Tel-Aviv University as an economics and political science major. Ron is the Broker/Owner of American Homes Group which specializes in first time homeownership, neighborhood revitalization and ground up development. A 20 year veteran in the industry, Ron has expertise in real estate development, acquisitions, land brokering and rehabilitation with a core concentration on Staten Island's North Shore.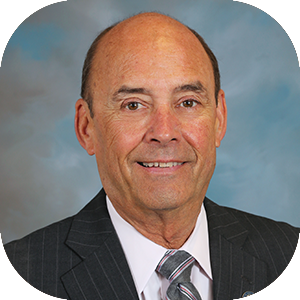 Allan Dechert
2017 Regional Vice President, National Association of REALTORS®
Allan "Dutch" Dechert is the NATIONAL ASSOCIATION OF REALTORS® liaison for Region 2, comprised of New Jersey, New York, and Pennsylvania.
A REALTOR® for 35 years, he is the co-owner and broker of Ferguson-Dechert Real Estate, Inc., in Avalon, New Jersey, where he specializes in resort and second home REALTOR® properties.
At the national level, Dutch has served on the NAR Board of Directors since 2002. He served on the National Flood Insurance Program Presidential Advisory Group in 2013 and 2014. He has been a member of committees including REALTOR® Party Member Involvement; Land Use, Property Rights, and Environment; Public Policy; and, Resort and Second Home, which he chaired in 2008.
Dutch was the president of the New Jersey Association of REALTORS® in 2011. He also served as president of his local board, the Cape May County Association of REALTORS®.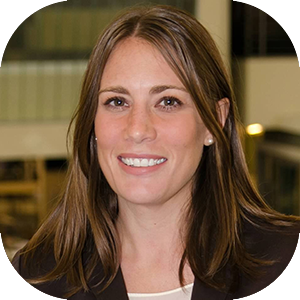 Amanda Farinacci
Staten Island reporter, NY1 News
Amanda came to NY1 as an intern in August 2000 while a senior at Fordham University.
Amanda became a staff reporter in 2004.  She received a Masters in Public Policy and Public Administration from Baruch College in 2010.
In her early reporting days, she covered the rebuilding of the city post-9/11 extensively.  And as the Staten Island borough reporter, she covers her hometown.
Amanda recently produced a 30-minute investigative documentary into the city's response to Hurricane Sandy.  Another recent investigation revealed the dirty tricks of a Staten Island attorney to influence borough elections that resulted in the appointment of a special prosecutor.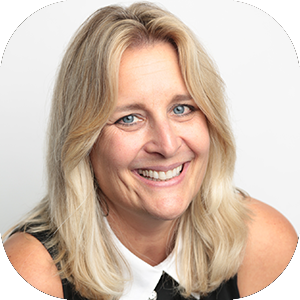 Andrea Berenfeld
Director, Domestic Partnerships for International Initiatives, Lennar International
Andrea Berenfeld is the Director for Domestic Partnerships for International Initiatives at Lennar International, part of Lennar Corporation, one of America's leading homebuilders. Andrea is responsible for domestic based market strategies, offering international visibility and agent sales and marketing programs such as US Home Showcase, educational seminars and broker growth initiatives. She identifies and executes global expo opportunities focusing on home sales, EB-5 immigration and capital expansion. Andrea travels across the U.S., familiarizing CIPS designees and other internationally focused agents on marketing, branding and sales opportunities which Lennar can provide. She also facilitates branding efforts and partnership initiatives around the world, which include, but is not limited to, RE/MAX Global Development, CENTURY 21 Business Development, Asian Real Estate Association of America (AREAA), Expo Real Germany, LPS in both Beijing and Shanghai, MIPIM Cannes – The World's Leading Property Event, the National Association of Realtors, IIUSA Industry Forum, as well as introducing Lennar to Canada, Mexico, Brazil, the UK and Latin America.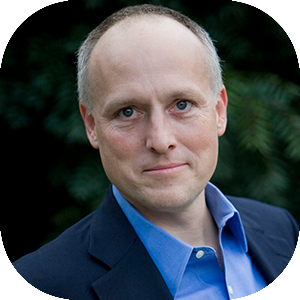 Michael Cobb
Chairman and CEO, ECI Development
After leaving the computer industry, Cobb and partners formed a resort development company with current projects in four countries:  Belize, Nicaragua, Costa Rica, and Panama including 5 miles of beachfront, 4000 acres, golf course, hotels, and homes.
Cobb speaks regularly about international real estate finance, development, and ownership.  He consulted for The Oxford Club, hosted a weekly radio program, contributes to trade publications, sits on the board of several international companies, and serves on the Board of Directors for the National Association of Realtors (NAR).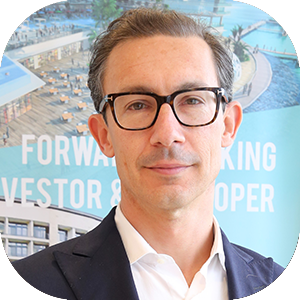 Phillip A. Gesue
Chief Development Officer, Strategic Capital
Phillip Gesue is the Chief Development Officer of Strategic Capital.  In this capacity, Mr. Gesue has oversight of all of the firm's real estate development activities including design, construction, finance, sales, and marketing. Mr. Gesue has a diverse background in real estate development, acquisitions and finance. Over the past 20 years he has managed the acquisition and development of over 8 million square feet of real estate projects throughout the U.S. and internationally.
Prior to Strategic Capital, Mr. Gesue was Executive Vice President and head of development for the Witkoff Group in New York City where he supervised the acquisition and predevelopment of a variety of condominium and hotel investments in New York, Los Angeles and Miami, including two successful EB5 projects.
He received his master's degree from Columbia University's Graduate School of Architecture and holds dual bachelors degrees in Business administration and Economics from the University of Pittsburgh.
Mr. Gesue is a board member of the China State Construction Engineering Corporation (CSCEC) and the Graduate School of Architecture, Planning and Preservation (GSAPP) Columbia University Alumni Association.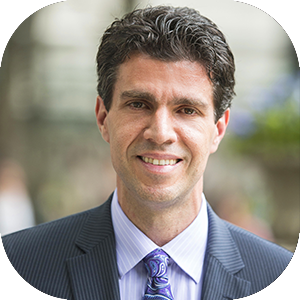 Steve Maggi, Esq.
Managing Partner, SMA Law Firm
Steve Maggi is a 2001 graduate of Georgetown University Law Center. He launched SMA Law Firm, a U.S. immigration boutique firm, in 2004. The firm specializes in investor and business-based visas and Steve has represented clients from over 70 countries in helping them to achieve their unique versions of the American Dream. His expertise comprises submitting cases with USCIS as well as at over 50 U.S. embassies and consulates around the world, including complicated waivers and humanitarian cases. He speaks frequently overseas on entrepreneurial visas including E-2, L-1 and EB-5 at chambers of commerce, conferences and US embassies and consulates.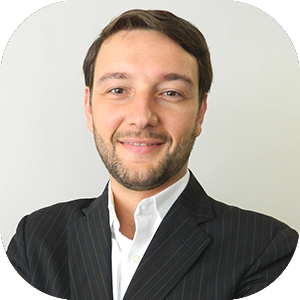 Javier Montero
Luxury Real Estate Advisor, Mayakoba Residences
Mr. Montero is a Luxury Real Estate Advisor and Consultant with more than 10 years of experience on mixed resorts (Hotels/Golf/Real Estate) along the Mexican Caribbean.
Originally from Barcelona, Spain, Javier was licensed in the hospitality business from Rovira i Virgili University (URV) and has a degree in IMC Fachhochschule Krems (University of Applied Sciences), Austria. He started his career working for European hotel chains in the marketing & Sales division, negotiating contracts with the TTOO (Tour Operators) and representing the companies in the major international events.
In 2007 he was offered to move to Mexico and has been involved in the planning and growth of exclusive resorts along the Mexican Caribbean for Spanish corporations.
For the past 3 years he has been working for a high end  resort in Mexico, Mayakoba, closing deals with high-net-worth clients from more than ten (10) different nationalities.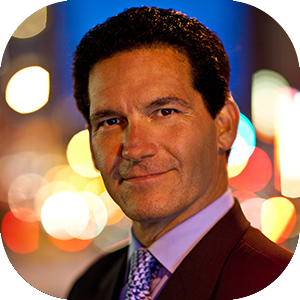 Gabe Pasquale
Senior Vice President of Sales and Marketing, Landsea Holdings Corporation
Gabe Pasquale is a marketing and sales executive whose expertise encompasses the envisioning and creative execution of some of the top resort, golf, high- and mid-rise developments and master-planned communities in the nation.
In his current position with  for Landsea Holdings he is responsible for managing all sales and marketing operations in the Eastern U.S. for the global development company.
Mr. Pasquale was an EVP for Douglas Elliman Real Estate, and was a SVP of Marketing and Sales at RXR Realty where he oversaw such high-profile projects as the Ritz-Carlton Residences in Baltimore and Long Island.
Mr. Pasquale was also a Vice President and Chief Marketing Officer for WCI Communities' Northeast U.S. Region, and Vice President of Marketing and Sales for K. Hovnanian Companies' Northeast Regional Operations.
He holds a M.I.R.M accreditation through the National Association of Home Builders and received a Masters in Real Estate Science from the Shack School of NYU.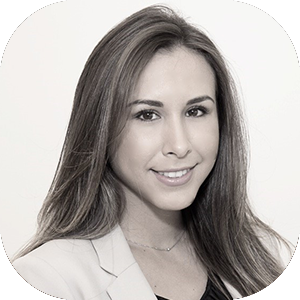 Natalia Nuñez del Prado
Senior Sales Executive, Metropica Development LLC
Originally from Lima, Peru, Ms. Nuñez del Prado has been selling real estate since 2006 specializing in new development sales. In 2014, she joined One Sotheby's International Realty to become part of a unique multi-use development, Metropica. Early this year she has been appointed as Senior Sales Executive of Metropica and also recognized as a "2017 Top Producer" by ONE Sotheby's International Development Division.
Natalia holds a BA in Public Relations and an MBA from Florida International University.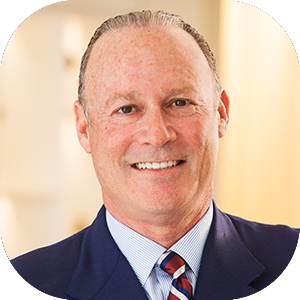 Bernard Werner
Principal, Metropica Development LLC
Mr. Werner is a Principal of Metropica Development with primary responsibility for capital markets, financing and structured transactions. He is also the CEO of Strategic Development Partners Group a South Florida based real estate services firm involved in the acquisition, development and management of several billion dollars of real estate across multiple asset classes.
Mr. Werner is a certified public accountant and previously worked with Deloitte LLP performing audit and consulting services for multiple public and private real estate and financial institution clients.
He has held various senior executive positions including CEO and President of several South Florida financial institutions including International Savings, Brickelbank and South Florida Savings Bank. He also served as Chief Financial Officer of South Florida Savings and Loan Association with key responsibility for all regulatory reporting and treasury functions.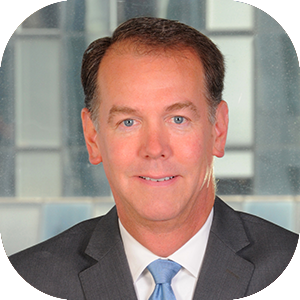 Paul Boomsma
President, Luxury Portfolio International®, COO, Leading Real Estate Companies of the World®
With over 20 years of experience in luxury real estate, Paul Boomsma created the highly successful Luxury Portfolio program, which he continues to lead as president. He also oversees operations and strategic marketing for Leading Real Estate Companies of the World®, serving as COO. Paul began his career marketing luxury office towers and later joined a top residential firm, before becoming National Marketing Director for a major franchise. Today, he is a frequent industry speaker on topics like raising the bar for real estate branding, synergies with the resort/second-home market and the luxury market. Among his many distinctions, he was named to the 2017 Swanepoel Power 200, ranked on Inman's Most Influential and is a past recipient of the Unique Homes' Award for Excellence in Luxury Home Marketing.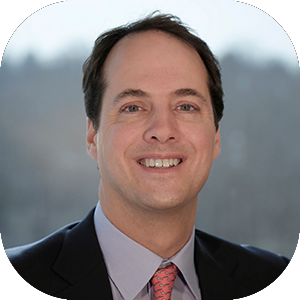 Chris Meyers
President, Houlihan Lawrence
As President of Houlihan Lawrence, Chris Meyers oversees the largest real estate firm serving Westchester, Putnam, and Dutchess counties in New York and Fairfield county in Connecticut.   During his tenure at Houlihan Lawrence, Chris has grown the company from 25 offices and 700 agents in 2003 to 30 offices and over 1,300 agents today.
Chris recently completed his second three-year term on the board of Leading Real Estate Companies of the World. Locally, he sits on the board of the Westchester County Association and is an honoree of the Jay Heritage Center in Rye, NY.  He has also served as the Chair of Leukemia Lymphoma Society's Light the Night campaign for Westchester County, New York, where he raised over $2 million dollars to fund ongoing research. Chris holds an MBA from the MIT Sloan School of Management and a Bachelor's degree in economics from Yale University.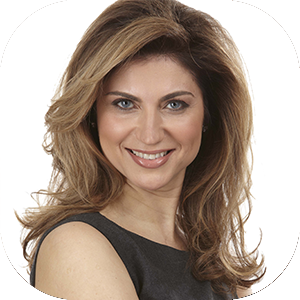 Maria Babaev
Associate Broker, The Maria Babaev Team at Douglas Elliman Real Estate
Maria Babaev is the elite broker representing luxury properties on the North Shore of Long Island.  Maria has a MBA in International Business/Finance and a Bachelor's Degree in Industrial Management.  She has an outstanding professional record, having worked on Wall Street as a Client Account Manager at Citigroup/Emerging Markets Division, successfully managing the portfolio of 130 banks located in Central and Eastern Europe.  She remains committed to building relationships based on trust and integrity and delivers exceptional results.
Named a 2017 Real Estate Influencer by Inman News, Maria helms The Maria Babaev Team, which was ranked #1 on Long Island by the WSJ/Real Trends for transaction volume and average sales price for 2016.  The team has also taken home Douglas Elliman's prestigious Pinnacle Award three years running.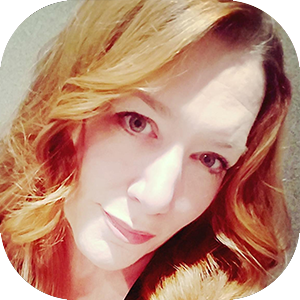 Kellee Buhler
Associate Broker, Compass
Kellee Buhler, Associate Broker, Compass has more than 20 years experience in the New York market where she is one of the foremost brokers focusing on luxury properties throughout Downtown Manhattan and select Brooklyn neighborhoods. She believes in focusing on a smaller, core group of buyers and sellers, ensuring an unparalleled level of personalized service for her clients, many of whom are foreign investors. Additionally, as a marketing consultant for several local developers and equity partners, she has worked on some of the most successful condominium projects in the city.
Kellee has earned REBNY's – New York Residential Specialist designation. She is the co-chair of REBNY's prestigious Residential Sales Council, the President of FIABCI's NY/NE Council, and was recently voted onto the board of FIABCI-USA, where she serves on the Executive Committee.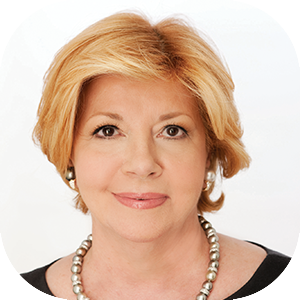 Faith Hope Consolo
Chairman, Retail Leasing, Marketing and Sales Division, The Retail Group, Douglas Elliman Real Estate
An expert in trend-spotting, neighborhood transformations, sales and leasing and all things fashion, Faith Hope Consolo is far more than the Chairman of the Retail Leasing and Sales Division at Douglas Elliman in New York.
Consolo is a board member of the national Commercial Real Estate Women's Network (CREW), for whose New York chapter (CREW New York) she serves as chairman emeritus. Consolo is an instructor at colleges, speaks at various conferences, as well as through her NYC real estate industry blog, The Faith report.  Crain's New York Business rates Consolo as one of New York's 100 Most Influential Women in Business and she's been profiled by Real Estate Forum as a Woman of Influence annually since 2008.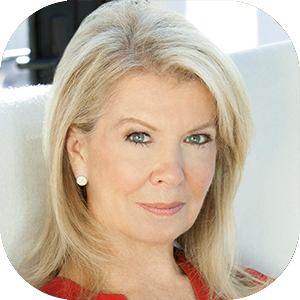 Nikki Field
Senior Global Real Estate Advisor, Associate Broker, Sotheby's International Realty
Nikki Field, Senior Global Real Estate Advisor has been a dynamic presence with Sotheby's International Realty since 1998, consistently ranking among the top 3 producers. Ms. Field is ranked #2 at Sotheby's International Realty and leads the #1 Sales Team. She was also ranked by The Wall Street Journal, 2016 America's Real Estate Professionals within the top 18 Agents in NYC. Since 2008, Ms. Field has been traveling extensively to emerging markets in Asia and The Middle East, building on the growing global business with The Field Team's designated Asia Desk and Middle East Desk. Ms. Field recently co-authored "The Chinese Definitive Guide to USA Real Estate" published in Chinese and available on Amazon.com.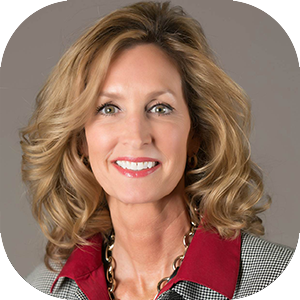 Anne Miller
Director, Business Alliances, RE/MAX
Anne Miller, an experienced and recognized luxury real estate expert and is the Director, Business Alliances for The RE/MAX Collection, for RE/MAX, LLC.  Anne has an exceptionally well-rounded background in real estate.  She worked in luxury development and acquisitions in Chicago, New York, Florida, North Carolina and Denver, where she was responsible for the grand opening and marketing of Spire Denver and The Four Seasons, two successful downtown area luxury projects.
The RE/MAX Collection is a unique brand identity for luxury homes, created to assist discerning home buyers and sellers as they navigate through the high-end real estate market.  The program provides RE/MAX luxury agents with exclusive training and marketing tools that allow them to deliver top tier customer service to their clientele.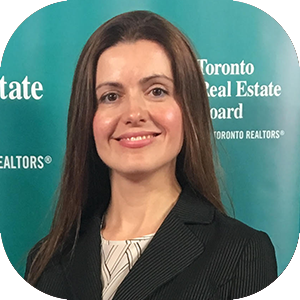 Lana Plat
Broker/Owner and Founder, Improve Action Realty Inc.
For the past 6 years Lana has run her own virtual real estate office, working with clients around the Globe.  She negotiated  a transaction that brought the largest commercial mall project to Canada.  Lana Plat is a member of FIABCI and AAREA.  She is also a spokesperson for the SmartCity Initiates, working to support local development in the creation of sustainable and user-centered cities.
Lana began her real estate career in 2009, with a focus on Global real estate opportunities and investments.  Her extensive background encompasses transactions in Canadian Real Estate, Property Management, Construction and the Mortgage Industry.  Her many achievements include being listed on the "Top Ten List" of a Global real estate brand in 2011.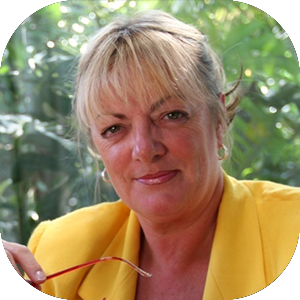 Vanessa Saunders
Principal Broker/CEO, Global Property Systems (GPS)
Vanessa Saunders, MIMC, CIPS, CIREC, has worked in global marketing her entire career, coming to NYC in 1998 as a board member of the World Trade Center's Association, in the position of SVP Global Marketing & Operations for The George P. Johnson Group. Now as Principal Broker and CEO of Global Property Systems (GPS), she leads a talented team of professionals responsible for developing a groundbreaking system, designed to overcome the weaknesses of traditional local, and international real estate. Over the past 6 years, GPS has grown to provide exemplary corporate, commercial and residential services to its global clients. GPS provides search services and global marketing to brokers, private clients and investor groups, from its offices servicing Asia, Europe & the Americas, in Munich, Manilla and Manhattan, with its corporate Head Office in White Plains, NY.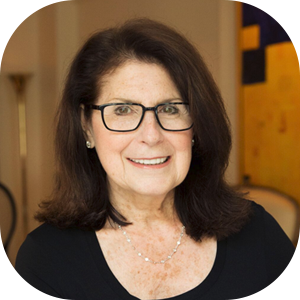 Susan Merdinger Greenfield
Associate Real Estate Broker, Brown Harris Stevens Residential Sales, LLC
Susan Greenfield, CIPS, CRS, FIREC, began her career in New Jersey.  In 1980 she joined Merrill Lynch Realty and over the next 10 years assisted with the acquisition and integration of 480 real estate companies across the United States, which were wholly-owned and operated. She developed international marketing and branding materials and initiatives for the firm's 10,000 agents.
In 1990 Susan organized her own New York City based firm, Jean-Marc Levet & Partners, with offices in New York and Paris, serving high net worth private real estate clients. In 1996, she merged into Brown Harris Stevens.
Susan served as Chairman of the National Association of Realtors (NAR) International Operations Committee.  She is the 2017-2018 President of FIABCI USA; NAR President's Liaison to the Netherlands;  a member of the NAR CIPS designation faculty;  NAR Federal Political Coordinator for NY Congresswoman Carolyn Maloney; and a director on the International Board of FIABC.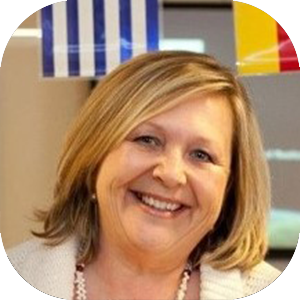 Marsha Collins-Mroz
Broker/Owner, HomeSmart Connect, IL., Sun Realty, FL.
Marsha Collins-Mroz, CIPS, has 43 years of real estate brokerage experience in Illinois and Florida.  She is Vice President of Business Development for Serene Country Homes Group, a U.S. based developer.
Collins-Mroz is: NAR Speaker on Inbound China and Culturally Connecting; International Speaker on U.S. Opportunities and Real Estate Ownership for EB5; 2017 FIABCI Midwest President; 2017 NAR President's Liaison to Greece; lllinois Realtors' Liaison to the Greek Consulate; 2016 AREAA Chicago Board of Directors;  Association of South Asian Real Estate Professionals Board of Directors; and 2015 – 2017 NAR CIPS Advisory Board.
She is a member of the Northwest Board of REALTORS®; the Illinois Association of REALTORS®; the Marco Island Association of REALTORS®; the Naples Board of REALTORS®; and the National Association of REALTORS®.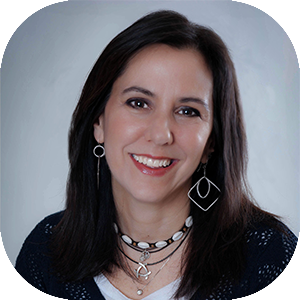 Gabrielle DiBianco
Associate Broker, Higgins Group Christie's International Real Estate
Gabrielle DiBianco, CIPS, began her career in Real Estate in 2002 in Fairfield County CT.
Prior to becoming a real estate agent, she worked in the marketing/communications and manufacturing business in NYC for 18 years, working with both US and International clients. She is fluent in both Italian and French and is a Certified International Property Specialist. She was the NAR President's Liaison to Italy from 2012 through 2015. Gabrielle organized two Trade Missions to Italy and attended and presented on several occasions at FIAIP, Federazione Italiana Agenti Immobiliari Professionali, conferences.
She is a graduate of Princeton University with a degree in Sociology.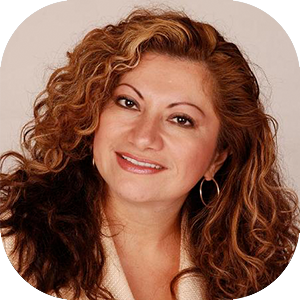 Delmy Economos
Associate Broker, Century 21 Affiliated
Delmy Economos, ABR, CIPS, TRC, SFR, is the NAR President Liaison to Honduras (2014-2017) and The Consul Liaison to the Honduras for the Illinois Association of Realtors.   She serves on the NAR Global Alliances Committee, the Global Committee at Main Street Organization of Realtors and at the Illinois Association of Realtors.  Past Global /International Chair, of the Woman Council of Realtors Northwest Chapter IL.  She is an Honorary Member of The Confederacion Inmmobiliria de Latinoamerica (CILA), based in Brazil.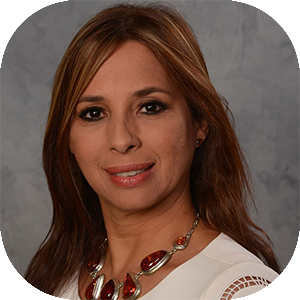 Larissa Ortiz
Broker/Owner, Global Properties Realty & Investments, LLC
Larissa Ortiz is the Broker/Owner of Global Properties Realty & Investments, LLC, a Real Estate company in Ocala, Florida, with satellite offices in more than 95 countries. The company specializes in buyers, sellers and listings in Residential, Commercial & International Properties in Florida and the Dominican Republic. Born and raised in Santo Domingo, Dominican Republic, Larissa moved to Florida in 2002, and obtained her real estate license in 2004.
For over 10 years she has been Involved with Real Estate Associations at the Local, State, National and Global levels.  Her service includes: NAR CIPS Advisory Board since 2008 and Vice Chair CIPS Advisory Board for 2017, President's Liaison for The Dominican Republic, 2015/2017, member of the Global & Alliances & Committees. She serves on positions for the Florida Association of Realtors®, and Ocala Marion County Association of Realtors®. Larissa Ortiz has received numerous awards including the Worldwide, Orgullo Nuestro Latino Award.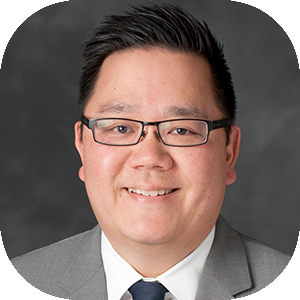 Nobu Hata
Director of Member Engagement, National Association of REALTORS®
An industry veteran since 1996, Nobu is a student of marketing, communications trends, social media, and technology in the real estate industry having implemented and adapted various new school techniques to multiple successful real estate businesses.  Now NAR's Director of Member Engagement, Nobu brings insight and context of agent, brokerage and association issues up the national pipeline and delivers value-added information down in-person and online.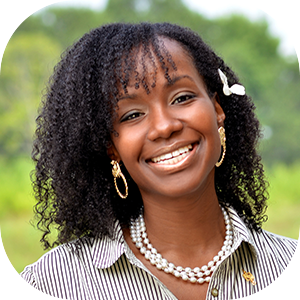 Dr. Lee Davenport
Broker, Trainer & Coach
Lee Davenport has served as managing broker and mentor for one of Atlanta's top RE/MAX franchises, RE/MAX Around Atlanta. She also servers on the advisory board at Kennesaw State University's Center for Professional Selling. Lee is the Principal of Learn with Lee: Your Real Estate Tech Informant, a coaching, live and virtual training firm. She has had articles in the Huffington post, South Philly Review, the Detroit News, and the Atlanta Journal-Consitution. She is a contributing writer to trade publications including REALTOR® Magazine, RE Technology and Inman News.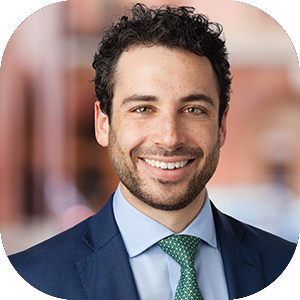 Daniel Blatman
Associate Broker, Douglas Elliman Real Estate
Moving from Ohio to New York City to pursue an acting career, Daniel Blatman transitioned to real estate in 2013 and quickly earned Rookie of the Year before moving to one of the highest grossing offices in Douglas Elliman.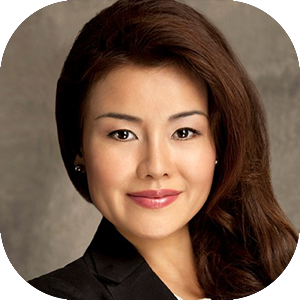 Julie Kang
Senior Managing Director, MHP Real Estate Services
During Ms. Kang's real estate career, she has represented local and international investors in commercial real estate transactions.
Prior to joining MHP, Ms. Kang served as Director of Commercial Real Estate at Keller Williams NYC. In that capacity, she was responsible for investment sales and retail leasing.
Ms. Kang graduated from the University of Hawaii with a BA in Political Science. She is the President of the Asian Real Estate Association of America (AREAA) Manhattan Chapter.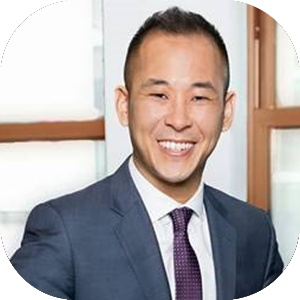 GieFaan Kim
Associate Broker, Ampersand Team at Triplemint
GieFaan Kim started his career at Prudential Douglas Elliman with the Bracha Group where he worked as the Managing Director of the team and, as a Founding Member, aided the launch of the Keller Williams Manhattan Market Center in 2011.
Some notable projects GieFaan has worked on include Loft14 and Number5Condos.  At Triplemint, GieFaan is co-founder of the Ampersand Team, specializing in investment sales and new development.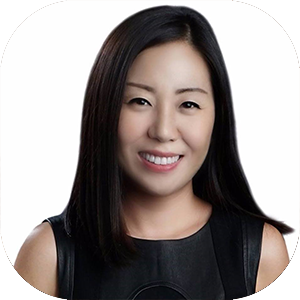 Angie Lee
Principal and Managing Director, BLOC Residential Corporation
Angie Lee is the principal and managing director at BLOC Residential Corporation, a full service real estate agency based in New York City with a focus in delivering solutions to corporate & international clients. She is also the Chairman of the Board of Directors at Asian Real Estate Association of America (AREAA) as its first Millennial in its history leading the interests of 16,000 members across 37 chapters in North America. Angie has successfully overseen many large marketing initiatives for growing organizations, and understands the creative overlap in art and business. She is an accomplished management professional with 13 years' experience in banking and real estate consistently ensuring the long-term viability of the organization she serves. As a recipient of the Outstanding 50 Asian Americans in Business award, considers herself a forever student, constantly learning, experiencing and expanding. As such, she has produced healthy, enduring results for high echelon clients including financial institutions, non-profits and corporate executives.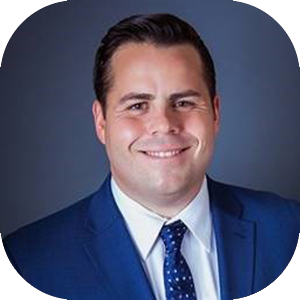 Michael Napolitano
Broker-Owner, RE/MAX
With more than eighteen years of experience in the Brooklyn and Staten Island real estate market, Michael has become one of the most influential figures in the arena.
Michael expanded his operation into a team model under RE/MAX when he hired Josephine Sabatino as his assistant in 2013 (now the team's Director of Sales). Four years on, the Napolitano Team has attracted some of the top sales agents in the city, contributing to the team's #1 ranking in both Brooklyn and Staten Island at RE/MAX over the last three years and #30 in the nation.
Michael opened his own brokerage RE/MAX Edge this year as a place where he could open his playbook and bring the business to a new level.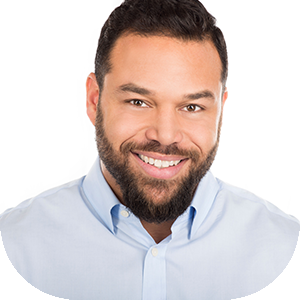 Jarrod Guy Randolph
CEO, Bespoke Global Property Group
Jarrod Guy Randolph has a diverse real estate background in residential, commercial, and investment sales.  He has been named to Forbes 30 Under 30 List and The Real Deal 35 and Under Rising Stars.  As a broker he has sold over $2B in transactions working with top developers, private investors, and ultra high net worth individuals.  Jarrod owns and operates Bespoke Global and Bespoke Global Property Group focused on luxury product and real estate sales. He also runs Gotham Residential Property Fund, a private equity, real estate investment fund.  In addition, Jarrod is a licensed broker at CORE Group Marketing in New York City.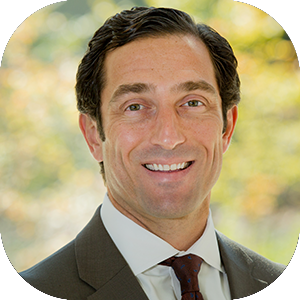 Michael Miedler
Century 21 Real Estate, Senior Vice President, Century 21 Franchise Sales
Michael Miedler, Senior Vice President with Century 21, focused on brand development and market share strategy for Century 21 in the U.S.  Michael has been advising new businesses on formation of corporations, business structures, drafting business plans and structuring transactions. His focus has been on growth and increasing success for the brands affiliates through expansion strategies. As part of a global brand, he understands the important role the international markets are to expanding the U.S. businesses he serves, through inclusion and business engagement with the International affiliates across the globe.  He is a member of NAHREP, the National Association of Hispanic Real Estate Professionals and AREAA, the Asian Real Estate Association of America.  Prior to his tenure at C21, Mike was managing director for ONCOR International, one of the world's largest commercial real estate networks where he facilitated commercial real estate transactions across the US markets and around the globe.
Michael is a graduate of West Chester University of Pennsylvania, with a bachelor degree in Applies Science, Criminal Justice/Accounting.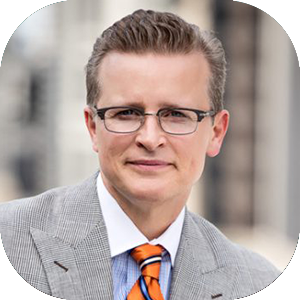 Craig Hogan
Vice President, Coldwell Banker Real Estate, LLC
As Vice President of Luxury for Coldwell Banker Real Estate LLC, Craig Hogan is responsible for the development and oversight of all Luxury Marketing Plans. He has the lead role in the development of the Coldwell Banker Global Luxury program, media presence, public relations, advertising, events, digital, and social media strategy as the brand continues to grow our luxury programs.
Craig has been a real estate professional since 1996,  He started his career in sales as an insurance broker, marketing investment and life products, followed by a position as Senior Sales Director for Mary Kay Cosmetics.
He was appointed to the Board of Directors for the Luxury Homes Division of Keller Williams International in 2008 and played an integral part in building the new brand. This role has given him the opportunity to work and collaborate with some of the most influential luxury agents, in the most significant markets, across the country and globally.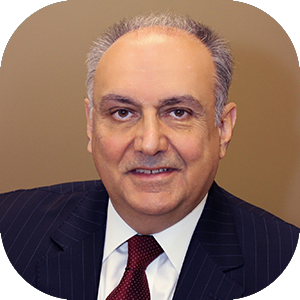 Chris Kervandjian
Vice President, International Service & Operations, Century 21 Real Estate LLC
Chris Kervandjian is responsible for CENTURY 21's international operations which currently has offices in 79 countries & territories, with over 115,000 agents and 7,500 offices of which over 58,000 agents and 5,200 offices are outside the U.S.  This includes managing the relationships with the CENTURY 21 International Master Franchisees around the world.  His team is involved in the initial setup of new regions that CENTURY 21 affiliates internationally and providing guidance in the adaptation of tools & systems.
Chris has served in various capacities within CENTURY 21's U.S. operations which have included developing an ancillary services program for CENTURY 21 offices to offer one stop shopping services for their clients and served as Zone Vice President, responsible for managing Franchise Service and Support teams in the Northeast, Midwest and Rocky Mountain Zones.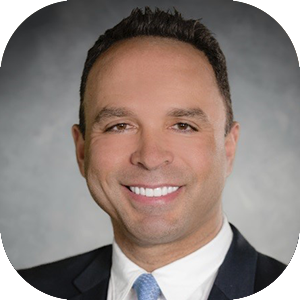 Michael Valdes
Global Vice President of International Servicing, Sotheby's International Realty
Michael Valdes, Global Vice President of International Servicing for Sotheby's International Realty oversees international  affiliates  in Europe, Middle East, Africa, India, Caribbean, Latin America, Asia Pacific and Canada markets. Three international servicing "hubs" located in London, Hong Kong and Miami report into him.
Prior to joining Sotheby's International Realty, he was Director of Private Banking for Deutsche Bank for almost a decade focusing on an international clientele and managing a book of business with assets under management of $1 billion.
Michael sits on the Realogy Diversity Board and is also the Corporate Chair of the One Voz  Hispanic Employee Resource Group for the company. He is also sits on the Corporate Board of Governors for NAHREP, the National Association of Hispanic Real Estate Professionals.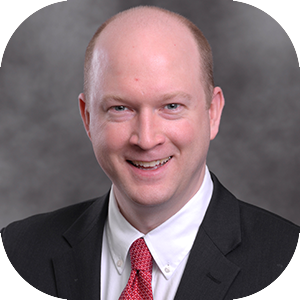 Leon P. Cameron, Esq.
Director of Legal Services & Professional Standards Administrator, Hudson Gateway Association of REALTORS®, Inc. (HGAR)
Prior to HGAR, Leon Cameron was Senior Associate at the Law Offices of Frank N. Peluso, P.C. with a particular focus on real estate.  He was also outside counsel to the Peluso Real Estate Corporation.
Leon holds a Juris Doctor from the Mississippi College School of Law and a Bachelor of Arts in Communication from Flagler College.  He holds law licenses in New York, Connecticut and Mississippi.