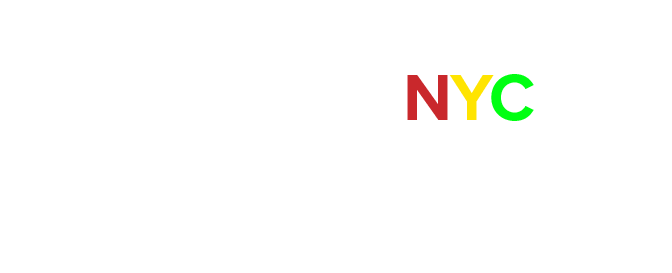 Speakers include Top Brokers, Investors, Legal and Technology Experts, and Government Officials addressing the issues impacting the global real estate market. Developers will present updates on residential and commercial projects in the U.S. and abroad, highlighting the unique opportunities for brokers to engage sellers, buyers and investors.
Mission Statement: Building bridges, crossing borders to expand real estate markets. 
"Across New York State from the tip of Long Island to the Big Apple to the Canadian border, the Empire State's real estate market benefits from residential and commercial transactions made by buyers and sellers who hail from all points on the globe,"
Dawn M. Carpenter CPM® - NYSAR President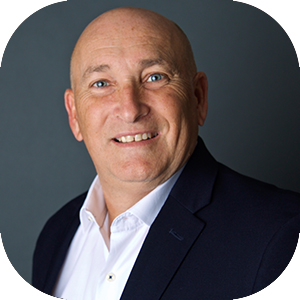 Ron Molcho
Broker/Owner, American Homes Group
Ron Molcho was born in Israel and moved to the United States at age 4. He holds dual citizenship and returned to Israel in 1982 where he attended Tel-Aviv University as an economics and political science major. Ron is the Broker/Owner of American Homes Group which specializes in first time homeownership, neighborhood revitalization and ground up development. A 20 year veteran in the industry, Ron has expertise in real estate development, acquisitions, land brokering and rehabilitation with a core concentration on Staten Island's North Shore.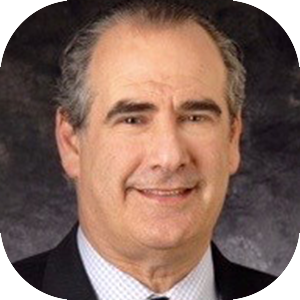 Charlie Oppler
Broker/COO, Prominent Properties Sotheby's International Realty
Charles "Charlie" Oppler is Broker and Co-Owner of Prominent Properties Sotheby's International Realty, in New Jersey.  In 1992 he and a partner opened NRK of New Jersey which in 2008 acquired Prominent Properties Sotheby's International Realty. The company has 13 offices with over 600 agents and was ranked 23rd nationally for Highest Average Sales Price in the 2016 REAL Trends 500 report.
Charlie holds a B.A. from the College of New Jersey. He was 2004 president of the New Jersey Association of Realtors. He was the National Association of Realtors (NAR) Realtors Political Action Committee (RPAC) Chair in 2009, 2015 Vice President, and is currently the NAR REALTOR Party Director.  His awards include the National Association of Realtors RPAC Hall of Fame in 2008 and 2013 Fort Lee Chamber of Commerce Man-of-the-Year.
A New Jersey resident since 1963, Charlie lives with his family in Franklin Lakes.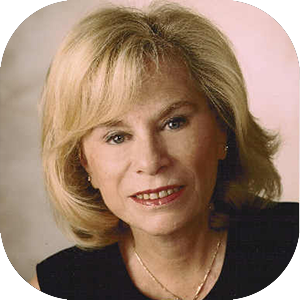 Sari Kingsley
Broker/Owner, Sari Kingsley Real Estate, Ltd.
Sari Kingsley, CIPS, CRS, GREEN, CRI, SRES, TRC, a leading force in Residential Real Estate on Staten Island is Broker/Owner of Sari Kingsley Real Estate since 1981.  A member of Leading Real Estate Companies of the World and the National Association of Realtors (NAR), Team Kingsley is local and global.  Sari is a Director and Past President of the Staten Island Board of Realtors.  Sari founded the Global Council on SI and the Annual Global Real Estate Symposium (2007), now the Global Real Estate Summit.  As the NAR President's Liaison to Israel, Sari introduced the NAR Ambassador Association (Israel) to SIBOR. 
Sari, an RPAC Hall of Famer and a President's Circle Member serves on Global Committees for NAR/NYSAR and received the SIBOR REALTOR® of the Year and Bill Coull Service Awards.  Sari published, "Inside the Minds: NY Real Estate Client Strategies", Aspatore Books.
Raj Rajpal
Mortgage Consultant, Wells Fargo Home Mortgage
Raj Rajpal has been a mortgage consultant with Wells Fargo for over 25 years. He has closed over 15,000 real estate transactions and has been ranked in the top 1% of mortgage originators in the country, 20 years in a row.
Raj regularly teaches homeownership and credit management classes to local minority groups, including school children, at local nonprofit organizations, churches and schools.
For over 15 years Raj has had a call-in real estate radio program where he addresses real estate questions from listeners.
Raj serves as the Secretary General of Finance for FIABCI International; he presently serves on the international committees of NYSAR, AREAA and SIBOR, he has chaired multiple international real-estate delegations and is a regular speaker and panelist at real estate and mortgage conferences in the US and abroad.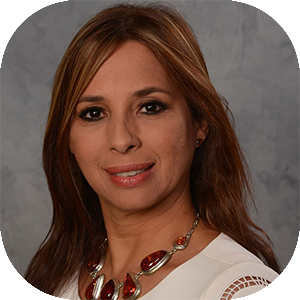 Larissa Ortiz
Broker/Owner, Global Properties Realty & Investments, LLC
Larissa Ortiz is the Broker/Owner of Global Properties Realty & Investments, LLC, a Real Estate company in Ocala, Florida, with satellite offices in more than 95 countries. The company specializes in buyers, sellers and listings in Residential, Commercial & International Properties in Florida and the Dominican Republic. Born and raised in Santo Domingo, Dominican Republic, Larissa moved to Florida in 2002, and obtained her real estate license in 2004.
For over 10 years she has been Involved with Real Estate Associations at the Local, State, National and Global levels.  Her service includes: NAR CIPS Advisory Board since 2008 and Vice Chair CIPS Advisory Board for 2017, President's Liaison for The Dominican Republic, 2015/2017, member of the Global & Alliances & Committees. She serves on positions for the Florida Association of Realtors®, and Ocala Marion County Association of Realtors®. Larissa Ortiz has received numerous awards including the Worldwide, Orgullo Nuestro Latino Award.
Hillary Hertzberg
Team Member, The Jills® Group
Hillary Hertzberg is a member of the leading residential real estate team Florida, The Jill's. With a background in marketing and sales, she utilizes her exceptional knowledge of both traditional and digital marketing to maximize exposure for her sellers and provide comprehensive information for her buyers. She employs the latest technological advances and harnesses the power of social media to market and sell her properties on a global scale.
Hillary was named to Coldwell Banker's 30 under 30. She was also featured on a panel at Coldwell Banker's International Real Estate Conference and has presented at multiple industry events.
She graduated with a B.A from Washington University in St. Louis. She is currently enrolled in the University of Miami's Professional MBA program while working full time.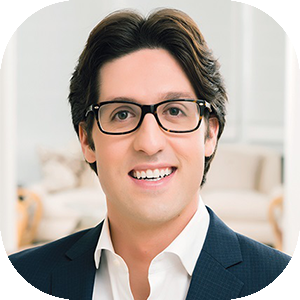 Danny Hertzberg
Team Member, The Jills® Group
Danny Hertzberg has already attained the level of success generally reached by those twice his age.   He is key member of The Jills® Group,  the number one residential real estate team in Florida as recognized by the Wall Street Journal. He was featured in Forbes 30 Under 30 as an industry leader, as well as on CNBC's financial news program, Squawk on the Street.
Danny has a unique understanding of print and online advertising as well as a particular expertise in social media marketing. While studying for his master's in business administration at University of Miami, Danny developed innovative marketing strategies, many of which he has discussed at speaking engagements, seminars and conferences nationwide.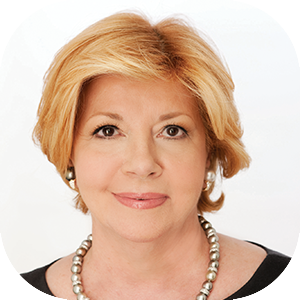 Faith Hope Consolo
Chairman, Retail Leasing, Marketing and Sales Division, The Retail Group, Douglas Elliman Real Estate
An expert in trend-spotting, neighborhood transformations, sales and leasing and all things fashion, Faith Hope Consolo is far more than the Chairman of the Retail Leasing and Sales Division at Douglas Elliman in New York.
Consolo is a board member of the national Commercial Real Estate Women's Network (CREW), for whose New York chapter (CREW New York) she serves as chairman emeritus. Consolo is an instructor at colleges, speaks at various conferences, as well as through her NYC real estate industry blog, The Faith report.  Crain's New York Business rates Consolo as one of New York's 100 Most Influential Women in Business and she's been profiled by Real Estate Forum as a Woman of Influence annually since 2008.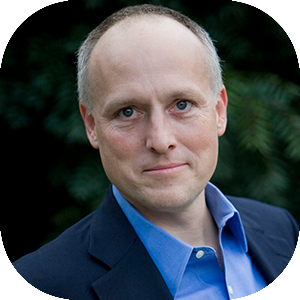 Michael Cobb
Chairman and CEO, ECI Development
After leaving the computer industry, Cobb and partners formed a resort development company with current projects in four countries:  Belize, Nicaragua, Costa Rica, and Panama including 5 miles of beachfront, 4000 acres, golf course, hotels, and homes.
Cobb speaks regularly about international real estate finance, development, and ownership.  He consulted for The Oxford Club, hosted a weekly radio program, contributes to trade publications, sits on the board of several international companies, and serves on the Board of Directors for the National Association of Realtors (NAR).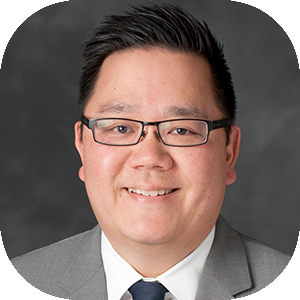 Nobu Hata
Director of Member Engagement, National Association of REALTORS®
An industry veteran since 1996, Nobu is a student of marketing, communications trends, social media, and technology in the real estate industry having implemented and adapted various new school techniques to multiple successful real estate businesses.  Now NAR's Director of Member Engagement, Nobu brings insight and context of agent, brokerage and association issues up the national pipeline and delivers value-added information down in-person and online.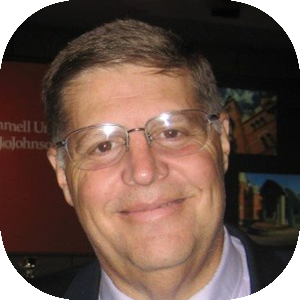 Rich Marin
CEO, New York Wheel
Richard A. Marin is a finance industry executive who is currently President and CEO of The New York Wheel, LLC. He was Chairman and CEO of AFI (USA), a major commercial property developer, former Chairman and CEO of Bear Stearns Asset Management, a member of the Management Committee of Bankers Trust Company, and Chairman and CEO of Deutsche Asset Management.
Marin is a Clinical Professor at the Johnson School of Cornell University, where he received an MBA in finance in 1976.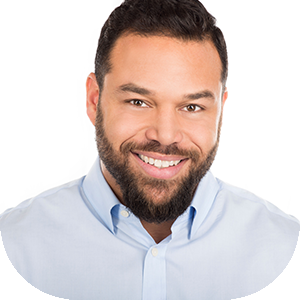 Jarrod Guy Randolph
CEO, Bespoke Global Property Group
Jarrod Guy Randolph has a diverse real estate background in residential, commercial, and investment sales.  He has been named to Forbes 30 Under 30 List and The Real Deal 35 and Under Rising Stars.  As a broker he has sold over $2B in transactions working with top developers, private investors, and ultra high net worth individuals.  Jarrod owns and operates Bespoke Global and Bespoke Global Property Group focused on luxury product and real estate sales. He also runs Gotham Residential Property Fund, a private equity, real estate investment fund.  In addition, Jarrod is a licensed broker at CORE Group Marketing in New York City.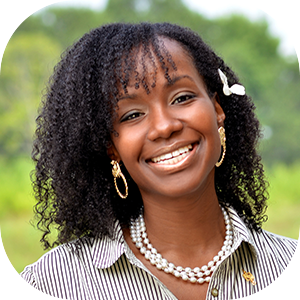 Dr. Lee Davenport
Broker, Trainer & Coach
Lee Davenport has served as managing broker and mentor for one of Atlanta's top RE/MAX franchises, RE/MAX Around Atlanta. She also servers on the advisory board at Kennesaw State University's Center for Professional Selling. Lee is the Principal of Learn with Lee: Your Real Estate Tech Informant, a coaching, live and virtual training firm. She has had articles in the Huffington post, South Philly Review, the Detroit News, and the Atlanta Journal-Consitution. She is a contributing writer to trade publications including REALTOR® Magazine, RE Technology and Inman News.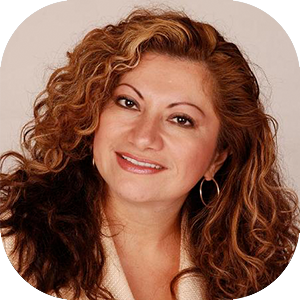 Delmy Economos
Associate Broker, Century 21 Affiliated
Delmy Economos, ABR, CIPS, TRC, SFR, is the NAR President Liaison to Honduras (2014-2017) and The Consul Liaison to the Honduras for the Illinois Association of Realtors.   She serves on the NAR Global Alliances Committee, the Global Committee at Main Street Organization of Realtors and at the Illinois Association of Realtors.  Past Global /International Chair, of the Woman Council of Realtors Northwest Chapter IL.  She is an Honorary Member of The Confederacion Inmmobiliria de Latinoamerica (CILA), based in Brazil.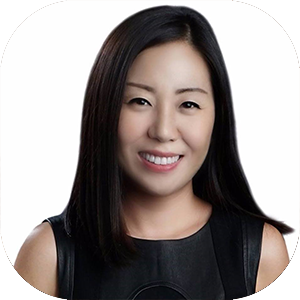 Angie Lee
Principal and Managing Director, BLOC Residential Corporation
Angie Lee is the principal and managing director at BLOC Residential Corporation, a full service real estate agency based in New York City with a focus in delivering solutions to corporate & international clients. She is also the Chairman of the Board of Directors at Asian Real Estate Association of America (AREAA) as its first Millennial in its history leading the interests of 16,000 members across 37 chapters in North America. Angie has successfully overseen many large marketing initiatives for growing organizations, and understands the creative overlap in art and business. She is an accomplished management professional with 13 years' experience in banking and real estate consistently ensuring the long-term viability of the organization she serves. As a recipient of the Outstanding 50 Asian Americans in Business award, considers herself a forever student, constantly learning, experiencing and expanding. As such, she has produced healthy, enduring results for high echelon clients including financial institutions, non-profits and corporate executives.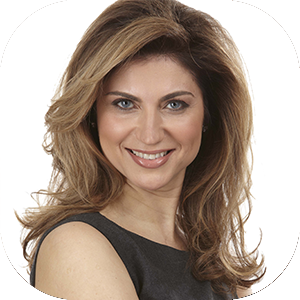 Maria Babaev
Associate Broker, The Maria Babaev Team at Douglas Elliman Real Estate
Maria Babaev is the elite broker representing luxury properties on the North Shore of Long Island.  Maria has a MBA in International Business/Finance and a Bachelor's Degree in Industrial Management.  She has an outstanding professional record, having worked on Wall Street as a Client Account Manager at Citigroup/Emerging Markets Division, successfully managing the portfolio of 130 banks located in Central and Eastern Europe.  She remains committed to building relationships based on trust and integrity and delivers exceptional results. 
Named a 2017 Real Estate Influencer by Inman News, Maria helms The Maria Babaev Team, which was ranked #1 on Long Island by the WSJ/Real Trends for transaction volume and average sales price for 2016.  The team has also taken home Douglas Elliman's prestigious Pinnacle Award three years running.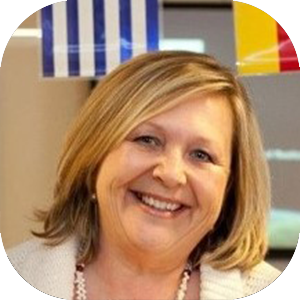 Marsha Collins-Mroz
Broker/Owner, HomeSmart Connect, IL., Sun Realty, FL.
Marsha Collins-Mroz, CIPS, has 43 years of real estate brokerage experience in Illinois and Florida.  She is Vice President of Business Development for Serene Country Homes Group, a U.S. based developer.
Collins-Mroz is: NAR Speaker on Inbound China and Culturally Connecting; International Speaker on U.S. Opportunities and Real Estate Ownership for EB5; 2017 FIABCI Midwest President; 2017 NAR President's Liaison to Greece; lllinois Realtors' Liaison to the Greek Consulate; 2016 AREAA Chicago Board of Directors;  Association of South Asian Real Estate Professionals Board of Directors; and 2015 – 2017 NAR CIPS Advisory Board.
She is a member of the Northwest Board of REALTORS®; the Illinois Association of REALTORS®; the Marco Island Association of REALTORS®; the Naples Board of REALTORS®; and the National Association of REALTORS®.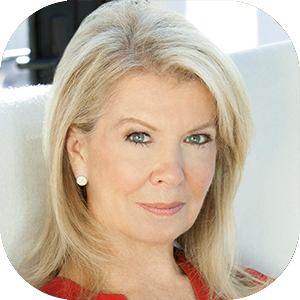 Nikki Field
Senior Global Real Estate Advisor, Associate Broker, Sotheby's International Realty
Nikki Field, Senior Global Real Estate Advisor has been a dynamic presence with Sotheby's International Realty since 1998, consistently ranking among the top 3 producers. Ms. Field is ranked #2 at Sotheby's International Realty and leads the #1 Sales Team. She was also ranked by The Wall Street Journal, 2016 America's Real Estate Professionals within the top 18 Agents in NYC. Since 2008, Ms. Field has been traveling extensively to emerging markets in Asia and The Middle East, building on the growing global business with The Field Team's designated Asia Desk and Middle East Desk. Ms. Field recently co-authored "The Chinese Definitive Guide to USA Real Estate" published in Chinese and available on Amazon.com.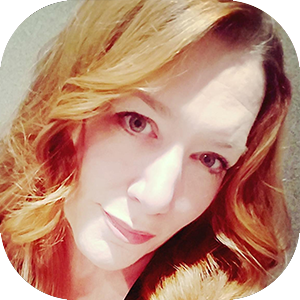 Kellee Buhler
Associate Broker, Compass
Kellee Buhler, Associate Broker, Compass has more than 20 years experience in the New York market where she is one of the foremost brokers focusing on luxury properties throughout Downtown Manhattan and select Brooklyn neighborhoods. She believes in focusing on a smaller, core group of buyers and sellers, ensuring an unparalleled level of personalized service for her clients, many of whom are foreign investors. Additionally, as a marketing consultant for several local developers and equity partners, she has worked on some of the most successful condominium projects in the city.
 Kellee has earned REBNY's – New York Residential Specialist designation. She is the co-chair of REBNY's prestigious Residential Sales Council, the President of FIABCI's NY/NE Council, and was recently voted onto the board of FIABCI-USA, where she serves on the Executive Committee.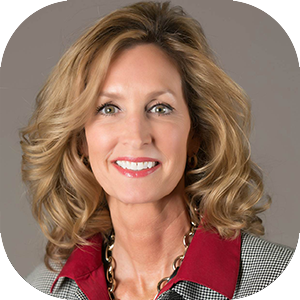 Anne Miller
Director, Business Alliances, RE/MAX
Anne Miller, an experienced and recognized luxury real estate expert and is the Director, Business Alliances for The RE/MAX Collection, for RE/MAX, LLC.  Anne has an exceptionally well-rounded background in real estate.  She worked in luxury development and acquisitions in Chicago, New York, Florida, North Carolina and Denver, where she was responsible for the grand opening and marketing of Spire Denver and The Four Seasons, two successful downtown area luxury projects.
The RE/MAX Collection is a unique brand identity for luxury homes, created to assist discerning home buyers and sellers as they navigate through the high-end real estate market.  The program provides RE/MAX luxury agents with exclusive training and marketing tools that allow them to deliver top tier customer service to their clientele.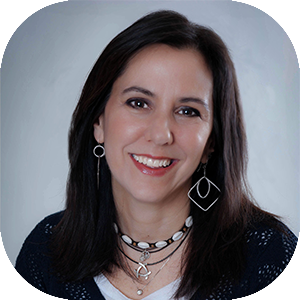 Gabrielle DiBianco
Higgins Group Christie's International Real Estate
Gabrielle DiBianco, CIPS, began her career in Real Estate in 2002 in Fairfield County CT.
Prior to becoming a real estate agent, she worked in the marketing/communications and manufacturing business in NYC for 18 years, working with both US and International clients. She is fluent in both Italian and French and is a Certified International Property Specialist. She was the NAR President's Liaison to Italy from 2012 through 2015. Gabrielle organized two Trade Missions to Italy and attended and presented on several occasions at FIAIP, Federazione Italiana Agenti Immobiliari Professionali, conferences.
She is a graduate of Princeton University with a degree in Sociology.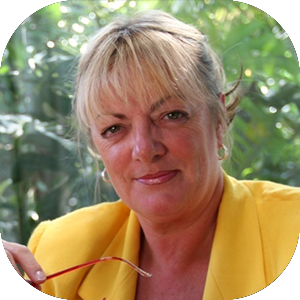 Vanessa Saunders
Principal Broker/CEO, Global Property Systems (GPS)
Vanessa Saunders, MIMC, CIPS, CIREC, has worked in global marketing her entire career, coming to NYC in 1998 as a board member of the World Trade Center's Association, in the position of SVP Global Marketing & Operations for The George P. Johnson Group. Now as Principal Broker and CEO of Global Property Systems (GPS), she leads a talented team of professionals responsible for developing a groundbreaking system, designed to overcome the weaknesses of traditional local, and international real estate. Over the past 6 years, GPS has grown to provide exemplary corporate, commercial and residential services to its global clients. GPS provides search services and global marketing to brokers, private clients and investor groups, from its offices servicing Asia, Europe & the Americas, in Munich, Manilla and Manhattan, with its corporate Head Office in White Plains, NY.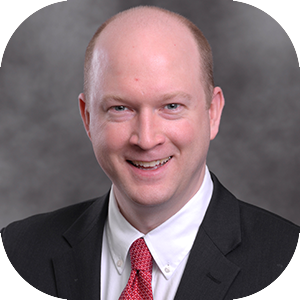 Leon P. Cameron, Esq.
Director of Legal Services & Professional Standards Administrator, Hudson Gateway Association of REALTORS®, Inc. (HGAR)
Prior to HGAR, Leon Cameron was Senior Associate at the Law Offices of Frank N. Peluso, P.C. with a particular focus on real estate.  He was also outside counsel to the Peluso Real Estate Corporation. 
Leon holds a Juris Doctor from the Mississippi College School of Law and a Bachelor of Arts in Communication from Flagler College.  He holds law licenses in New York, Connecticut and Mississippi.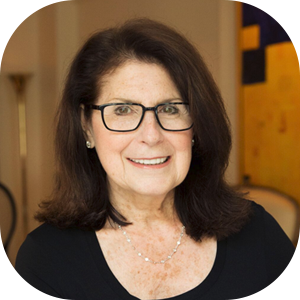 Susan Merdinger Greenfield
Associate Real Estate Broker, Brown Harris Stevens Residential Sales, LLC
Susan Greenfield, CIPS, CRS, FIREC, began her career in New Jersey.  In 1980 she joined Merrill Lynch Realty and over the next 10 years assisted with the acquisition and integration of 480 real estate companies across the United States, which were wholly-owned and operated. She developed international marketing and branding materials and initiatives for the firm's 10,000 agents.
In 1990 Susan organized her own New York City based firm, Jean-Marc Levet & Partners, with offices in New York and Paris, serving high net worth private real estate clients. In 1996, she merged into Brown Harris Stevens.
Susan served as Chairman of the National Association of Realtors (NAR) International Operations Committee.  She is the 2017-2018 President of FIABCI USA; NAR President's Liaison to the Netherlands;  a member of the NAR CIPS designation faculty;  NAR Federal Political Coordinator for NY Congresswoman Carolyn Maloney; and a director on the International Board of FIABC.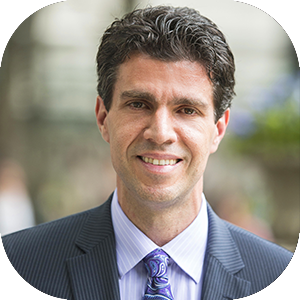 Steve Maggi, Esq.
Managing Partner, SMA Law Firm
Steve Maggi is a 2001 graduate of Georgetown University Law Center. He launched SMA Law Firm, a U.S. immigration boutique firm, in 2004. The firm specializes in investor and business-based visas and Steve has represented clients from over 70 countries in helping them to achieve their unique versions of the American Dream. His expertise comprises submitting cases with USCIS as well as at over 50 U.S. embassies and consulates around the world, including complicated waivers and humanitarian cases. He speaks frequently overseas on entrepreneurial visas including E-2, L-1 and EB-5 at chambers of commerce, conferences and US embassies and consulates.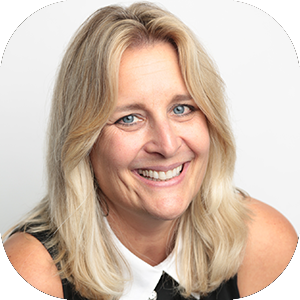 Andrea Berenfeld
Director, Domestic Partnerships for International Initiatives, Lennar International
Andrea Berenfeld is the Director for  Domestic Partnerships for International Initiatives, at Lennar International, the international arm of Lennar Corporation, one of America's largest for sale and for rent homebuilders. She is based in Charlotte, North Carolina, where she is responsible for domestic based market strategies with international connectivity, customer experience programs, educational seminars and broker growth initiatives. Andrea joined Lennar Corporation in 2003 after working 16 years for the agency that collaborated with Lennar's Executive Team to build Lennar's brand identity and advertising platform from coast-to-coast.
Andrea is originally from Seattle.  Hands down, her greatest accomplishment are her three fabulous children and her 25-year marriage to her husband, Steve.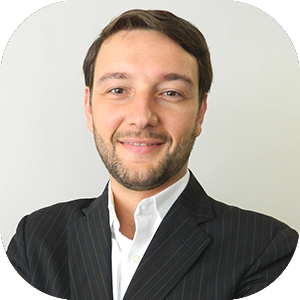 Javier Montero
Luxury Real Estate Advisor, Mayakoba Residences
Mr. Montero is a Luxury Real Estate Advisor and Consultant with more than 10 years of experience on mixed resorts (Hotels/Golf/Real Estate) along the Mexican Caribbean.
 Originally from Barcelona, Spain, Javier was licensed in the hospitality business from Rovira i Virgili University (URV) and has a degree in IMC Fachhochschule Krems (University of Applied Sciences), Austria. He started his career working for European hotel chains in the marketing & Sales division, negotiating contracts with the TTOO (Tour Operators) and representing the companies in the major international events.
 In 2007 he was offered to move to Mexico and has been involved in the planning and growth of exclusive resorts along the Mexican Caribbean for Spanish corporations.
For the past 3 years he has been working for a high end  resort in Mexico, Mayakoba, closing deals with high-net-worth clients from more than ten (10) different nationalities.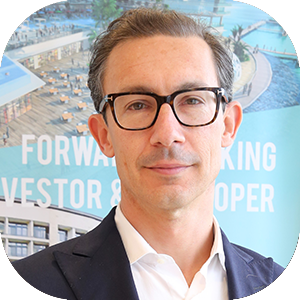 Phillip A. Gesue
Chief Development Officer, Strategic Capital
Phillip Gesue is the Chief Development Officer of Strategic Capital.  In this capacity, Mr. Gesue has oversight of all of the firm's real estate development activities including design, construction, finance, sales, and marketing. Mr. Gesue has a diverse background in real estate development, acquisitions and finance. Over the past 20 years he has managed the acquisition and development of over 8 million square feet of real estate projects throughout the U.S. and internationally.
Prior to Strategic Capital, Mr. Gesue was Executive Vice President and head of development for the Witkoff Group in New York City where he supervised the acquisition and predevelopment of a variety of condominium and hotel investments in New York, Los Angeles and Miami, including two successful EB5 projects.
 He received his master's degree from Columbia University's Graduate School of Architecture and holds dual bachelors degrees in Business administration and Economics from the University of Pittsburgh.
 Mr. Gesue is a board member of the China State Construction Engineering Corporation (CSCEC) and the Graduate School of Architecture, Planning and Preservation (GSAPP) Columbia University Alumni Association.